Skip to Content
2016 Design Trends We Love
With the New Year, there are countless posts and articles about new and emerging trends that are going to be in for this year. We sorted through all those and have complied a few that we love! Here are 5 of our favorites: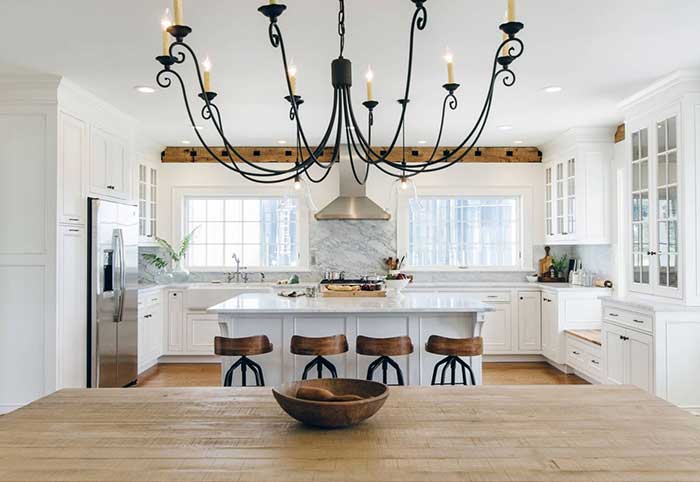 Wood & White:
There are so many places that this combination can work and with this year's Color of the Year being off white, everyone will love it! Using just white in a kitchen or the exterior of your house can get pretty boring. Adding a warm color and wood grain texture will make your space more inviting and give it a balanced feel.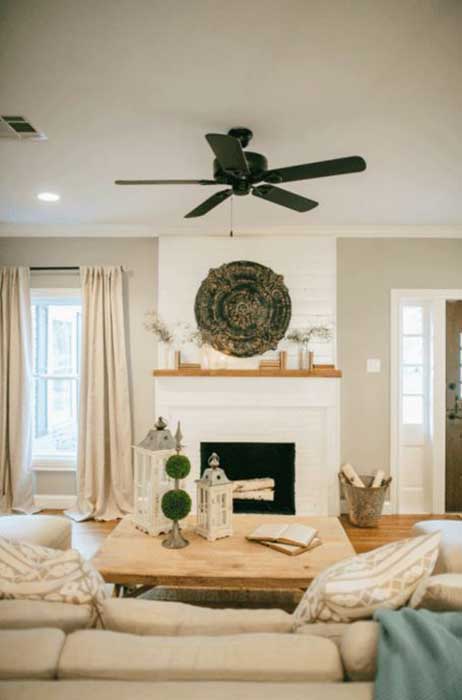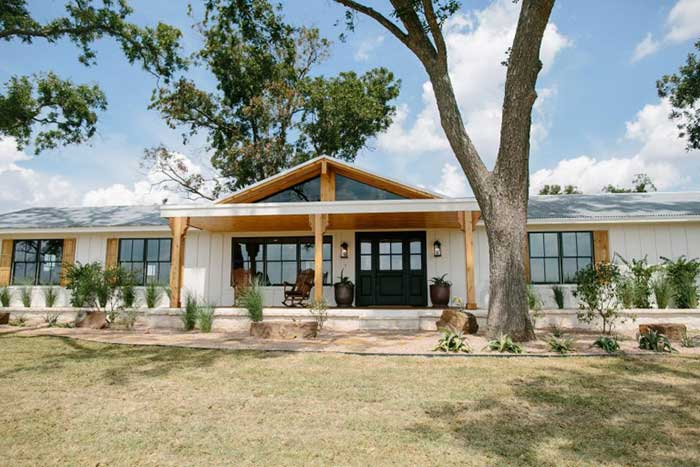 Formal Dining:
As remodelers, we know how much people have wanted an open concept floorplan in the past years. However, this may be changing. Formal dining rooms, closed off from other spaces are becoming popular again. Being separated from the kitchen or living room makes space feel like it has more of a purpose and social atmosphere.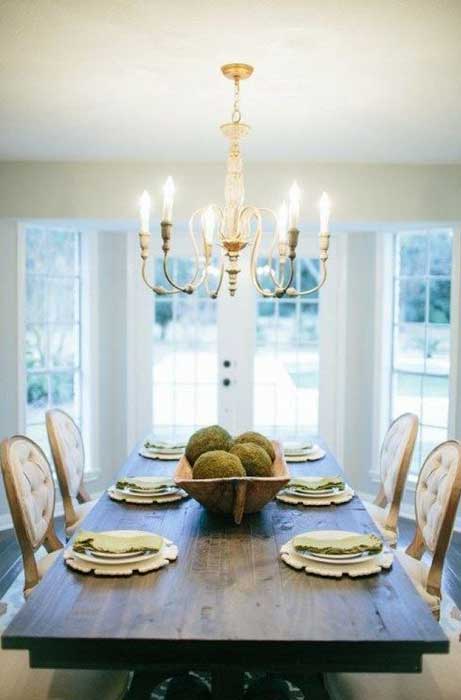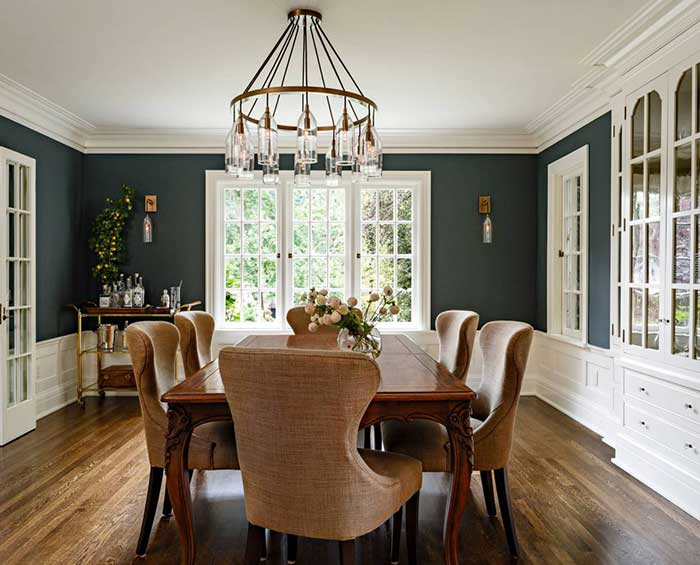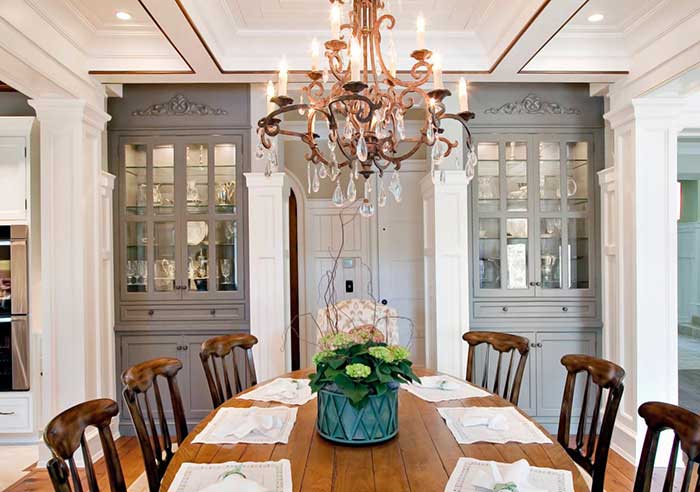 Unique Bathroom Mirrors:
Replacing your old, boring, bevel edge, rectangular mirror is a great way to add a little something extra to your bathroom. These non-standard mirrors come in so many different shapes and sizes, it's a design opportunity you don't want to miss out on.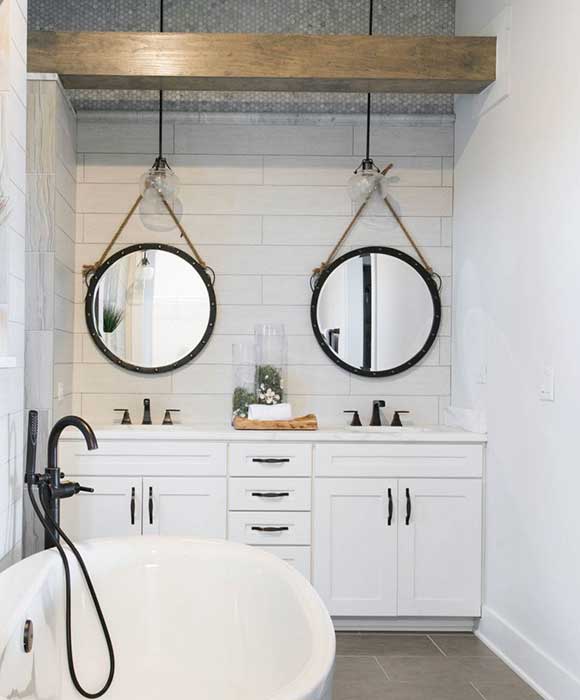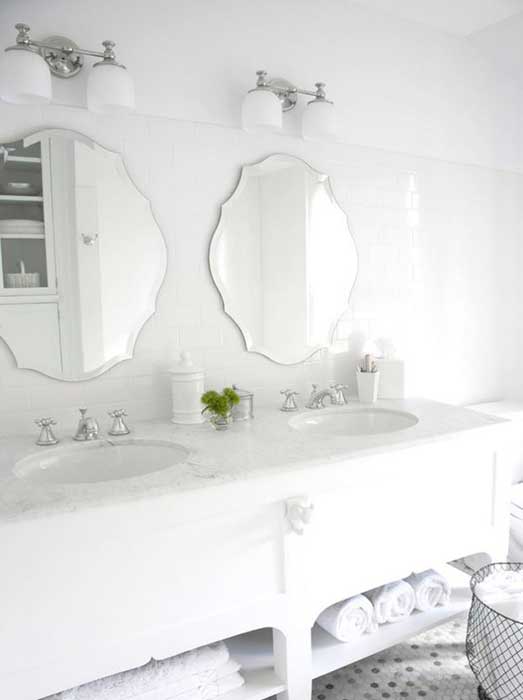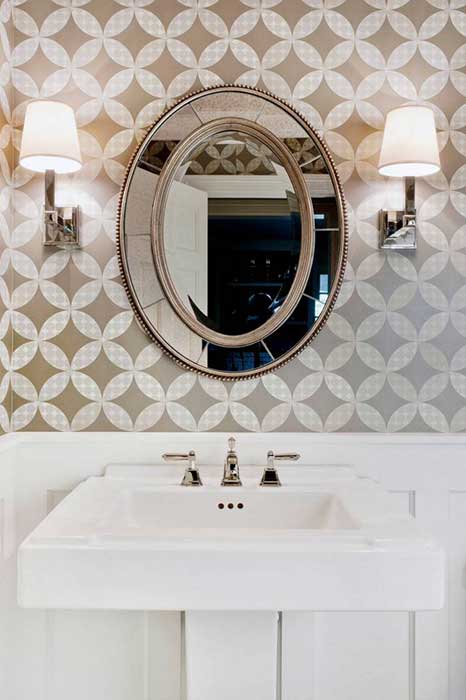 Black Is the New Silver:
If you're thinking about replacing your kitchen appliances, don't automatically go with stainless steel. Slate and black stainless are the new unique finishes to consider. These colors are a great compliment to painted cabinets, are easier to clean than stainless, and are becoming more available in all major brands.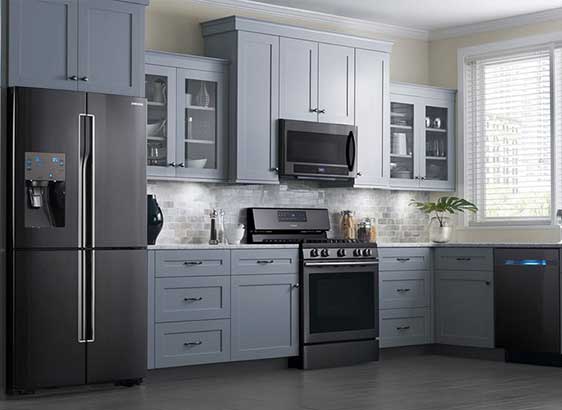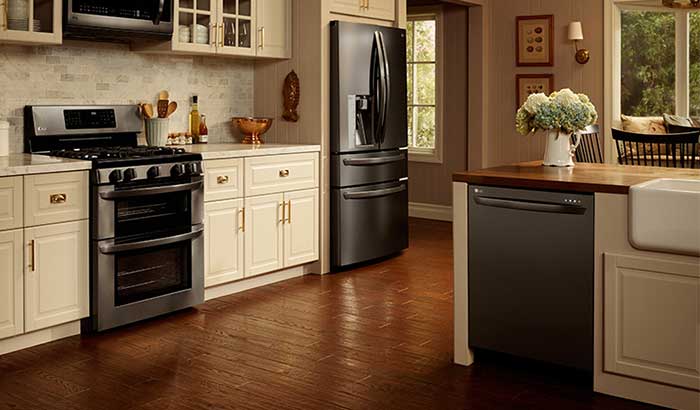 Bold Pendants:
Just like unique bathroom mirrors, bold pendants can make all the difference in any space. In lieu of several small pendants, using a few large pendants makes an island feel more dominant and grounded. It may not provide as much light but it makes a great focal point in the middle of your kitchen.