Skip to Content
Transform Your Kitchen with Remodeling in Madison, WI
Your kitchen often acts as the center of your home. It's where you cook countless meals for your family to enjoy, as well as where you spend time with friends during parties and other gatherings. If the layout of your current kitchen makes entertaining difficult, it might be time to consider a redesign of the space. At Interiors by JW, we're experts in all types of home remodels, including kitchen remodeling in Madison, WI. Our team can combine beauty, convenience, comfort, and technology into one beautiful space. This means your kitchen will not only look great, but will also be functional, providing all the modern cooking and food storage amenities you need. Contact our team today to learn more about our remodeling services.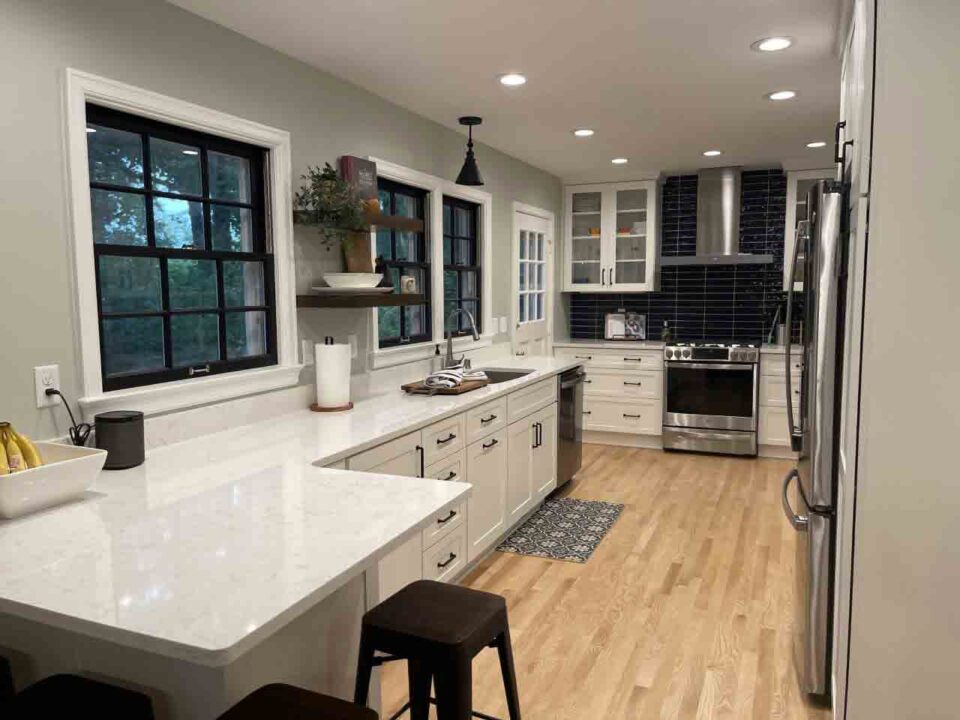 Combining Your Vision with Our Expertise
At Interiors by JW, we're your partner in the entire remodeling process. We allow you to make your own choices about the design elements and style of your space, offering guidance along the way, but leaving the final decision up to you. We combine your vision with our expertise to produce unique and functional areas that will add value to your home. Even a project as simple as changing out the countertops or updating the cabinets can leave your kitchen looking brand new. These are both easy examples of how to update your kitchen without the disruption of a full remodel. However, if you're ready to completely renovate the space, you can count us to be your partner is this adventure, too.  We'll take your current kitchen and start from scratch if you want, reimagining the space to create something you'll love.
Completing Your Projects on Time
No matter the size or scope of your remodeling project, Interiors by JW is here to help make your vision a reality. We not only pair you with one of our designers, but each project gets overseen by one of our meticulous project managers. They will ensure everything on your project is done just as you wanted it, while also ensuring the work for your remodel stays on schedule, so it's completed on time. Contact us if you'd like to learn more about our services or if you'd like to discuss your project.
Your Partner in Home Remodeling and Interior Design